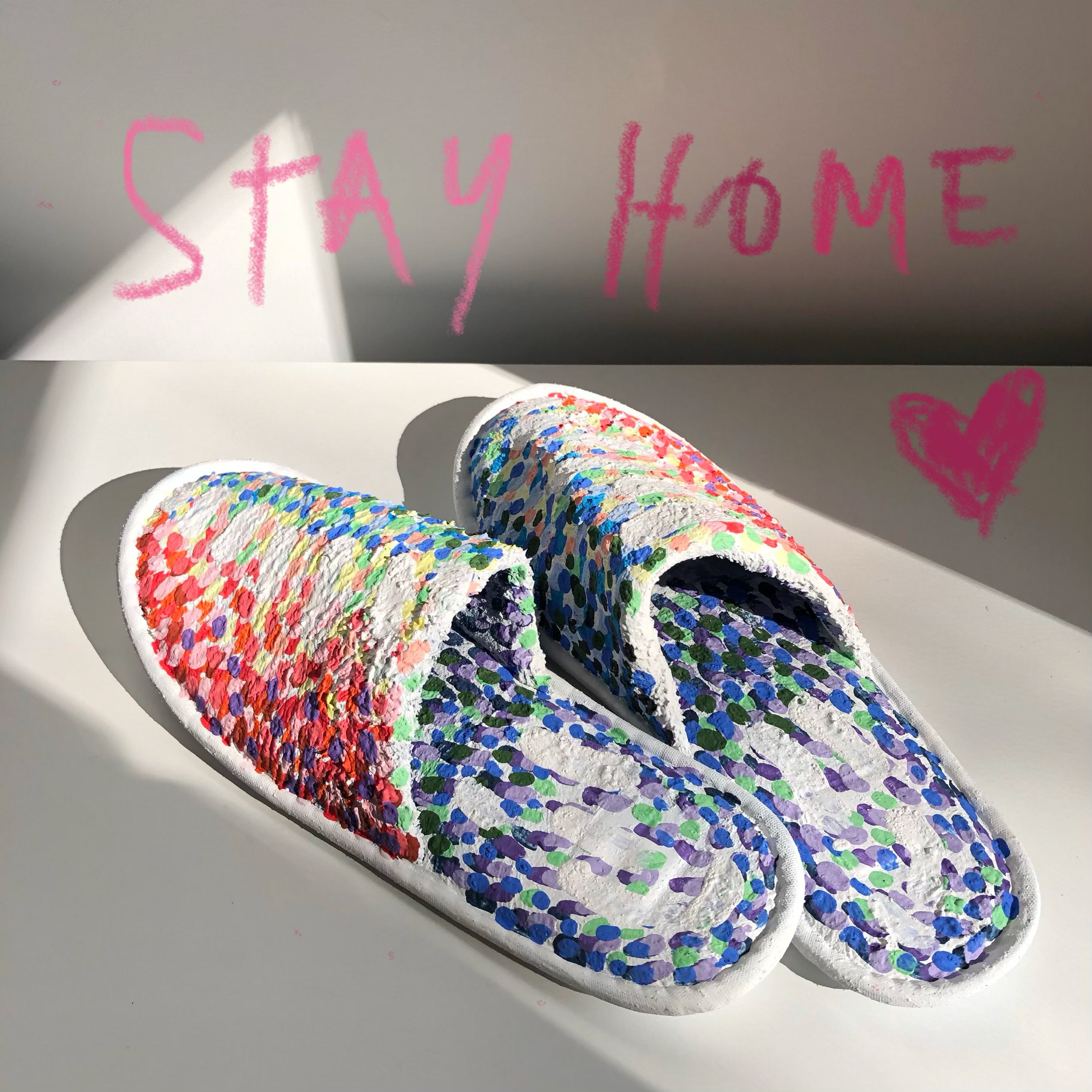 Peintures, recherches en volume, acrylique matte - work in progress
Depuis le début du confinement, reprendre ses pinceaux. Retrouver la réalité de l'outil, le son de la peinture qui glisse sur le papier, apaise et permet de se concentrer dans une pratique physique. Créer ses propres couleurs. Dans une période angoissante où de nombreuses usines sont à l'arrêt, les projets sont annulés ou en suspens, chercher une nouvelle façon de donner du sens à une pratique artistique. Par les jeux de traces colorées, se connecter à l'arrivée du printemps perçu par la fenêtre.

Paintings and volumes, mat acrylic paint - work in progress
Since the beginning of confinement, going back to painting. The urgent need for physical practices, the sound of paint sliding on the paper, soothes the mind. Making my own colours. In such a stressful time, manufacturing sites are mostly closed, projects are cancelled or delayed, seeking a new sense to an artistic practice. Within a range of colourful traces, connecting to spring arrival perceived through the window.